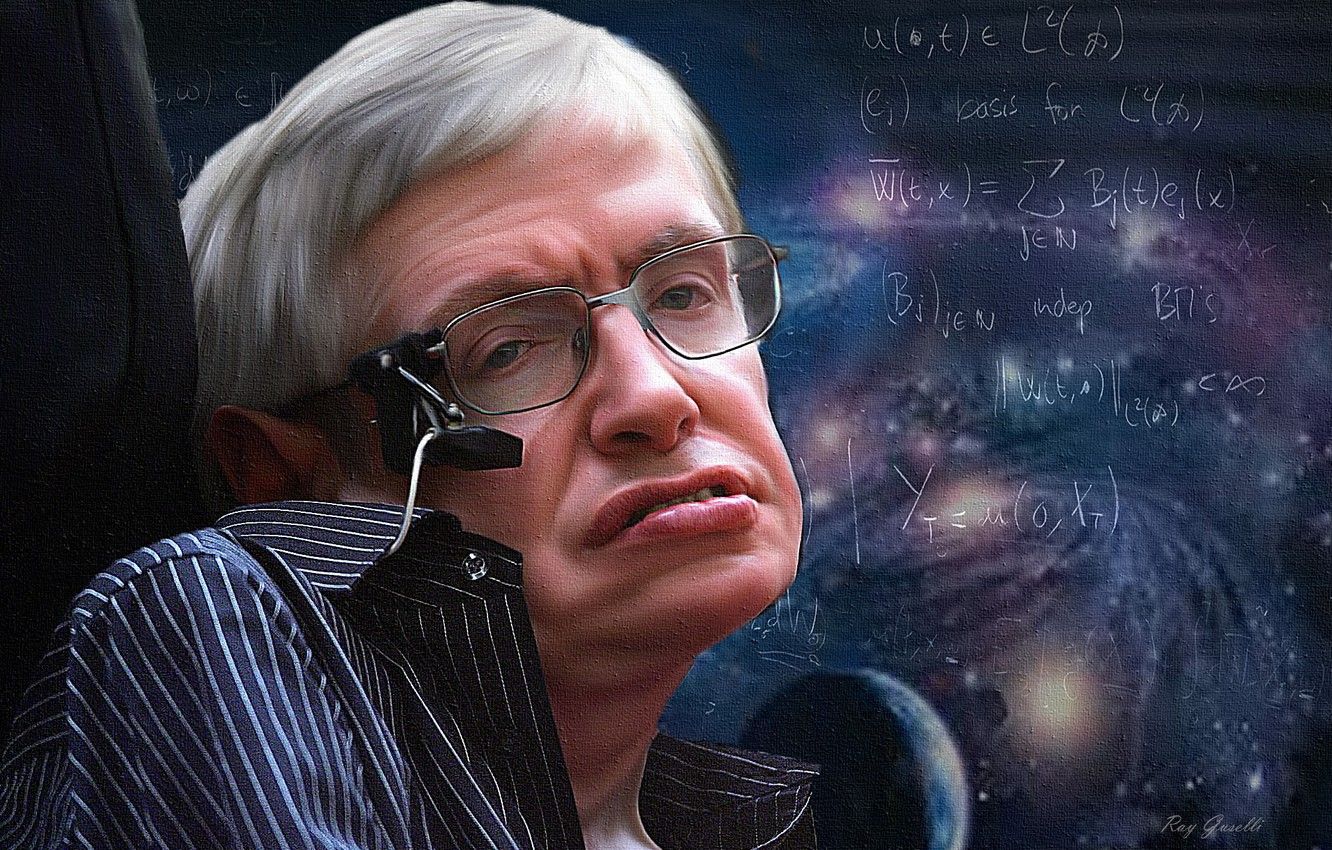 Dr. Stephen Hawking understands what it is like to lose his physical capabilities.
At the age of 21, he was diagnosed with Lou Gehrig's disease, which usually is fatal within 5 years.  Now at the age of 69, Dr. Hawking has lived with it for 48 years, making him one of the longest-living survivors of this tragic disease.
Mostly paralyzed, he uses complicated computer systems with a muscle in his cheek in a very exhausting and slow process to communicate his thoughts to the world.
But Dr. Hawking's thoughts are worth the wait.
He has developed some of the most important cosmological research in our lifetime:  from black hole theories using quantum mechanics to explaining the boundaries of the universe in his book "A Brief History of Time:  From Big Bang to Black Holes."
This book has sold over 10 million copies worldwide since 1988.
Needless to say, it would have been easy for anyone with his handicap to give up.
"Concentrate on things your disability doesn't prevent you doing well.  Don't regret the things it interferes with," Dr. Hawking told the New York Times last week.
Dr. Hawking is an inspiration to anyone who has suffered a serious physical setback in their lives.
Including me.
And while what I went through has a much better physical outcome than Dr. Hawking, he really is my hero.  Watch TV segment on my story.
Here's the deal:  entrepreneurs are constantly hit with serious challenges.  Especially when they are in rapid growth or recovering from a major upheaval.
And so it is easy to psyche yourself out when this happens.  Some tell yourselves you're a failure, why are you doing this, or you cannot seem to get this business off the ground.
Five Steps to Getting Your Mental State to Peak Performance
Un-Collapse Things— Differentiate both your physical situation from who you are as a person.  This requires understanding your "ego" vs. your core being as a person.  It also requires informing your ego that just because you're dealing with "x" does not mean you are a failure or the world is falling apart.
Compensate Immediately— Whether your challenge is sales have dropped, a major client fired you, a key employee stole your secrets, or a physical ailment, force yourself to immediately come up with a (temporary) solution.  This helps you 1) keep a clear mind on what needs to be done and 2) redirect the energy from the challenge to the solution.
Embrace Change— Encourage and expect change as a solution.  Often some of the biggest breakthroughs in business happen just after a big breakdown.  Get excited, a breakthrough is on its way.
Find the Opportunity— Use your creativity as an entrepreneur: think outside the box and love being challenged.  Create a solution because of the challenge you are facing.  Use the challenge as part of the solution.
Action Planning— Once you identify the opportunity, immediately put together a business vision and 1 year action plan on achieving it.  That action plan must start with a key task you will complete today.  And then get started.
Using these five steps were paramount in my not only recovering from near death, deafness and to not being able to walk to great success.
So they may work for you.
But really it depends on you and what you are committed to:  greatness or suffering?
And if you're not sure your answer, just ask Dr. Stephen Hawking his recommendation.
Action Steps for the Week
What is keeping you up at night?  That one thing you keep running through your mind in closed-loop replay.
Yes, that one!
Get clear on the physical issues and separate them from who you really are as an entrepreneur and person.
Next, get clear on what you are most committed to in your business and your life.
Then accept that things must change for you to break through to the other side.
Get a team or your coach to help you brainstorm on really UnReasonable solutions, the more, the better.
Next, select the most UnReasonable and exciting one you come up with and create a vision and one year game plan to execute it.
Lastly, and most importantly, make sure you get your plan in motion by doing the first steps today.
Do these steps and you'll be back on track quickly.